Backlink Extractor
Enter a URL
Before we discuss the backlink extractor let's understand the backlinks. Backlinks are the link to your web page to another website. When paste link of your web page on another site it becomes a backlink for your site. It has great importance in SEO. Search engines like Google will give preference to the site that has authority backlinks in Good numbers. Webmaster always seeks for some good website on which they can make backlinks for their web page.
What is Backlink Extractor?
Backlinks checker is one of the amazing and advanced tools offered by the SEO MAGNIFIER. This tool helps to extract backlinks for your website from web pages that have a good image, authority, and preference in Google.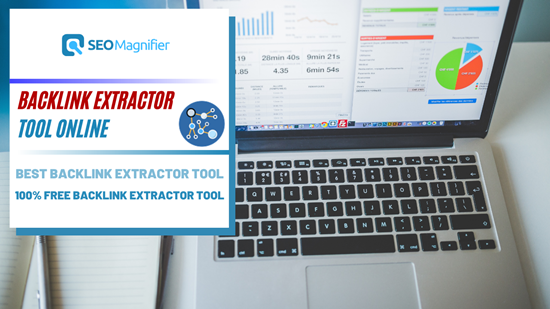 It is as much important for a website as you need food to eat and water to drink. After the strict policies of Google in 2016 SEO changes completely, therefore, this tool is specially designed according to the latest policies of Google to audit your Backlinks.
Why do you need to use the backlinks scraping tool?
This Backlinks Extractor will give you some high-quality backlinks for your website. After the up-gradation of Panda 4.0 by the Google, only this tool helps you submit backlinks audit to the Google as it is designed according to the new policies of Google.
Backlinks are a key bone of the SEO of a website, it is too important that webmaster pays around100$ for backlinks from a good authority website. This tool does the entire things in just one click.
How does the backlinks extractor tool work?
There are many backlinks checking tools available in the market, but this backlinks extracting tool works sharply and gives 100% accurate and reliable results in no time. It first analyzes the whole website and then provides a list of backlinks from Google and all other search engines to you. It is the best way to defeat your competitors by knowing their backlinks. Anyhow you may also try out the SEO Magnifier best backlink builder tool to create the links with a single click with no effort.
How to use SEOMagnifier's website backlink extracting tool?
SEO Magnifier backlink scraper is very simple and easy to use.
1. Go to the backlink extractor tool page.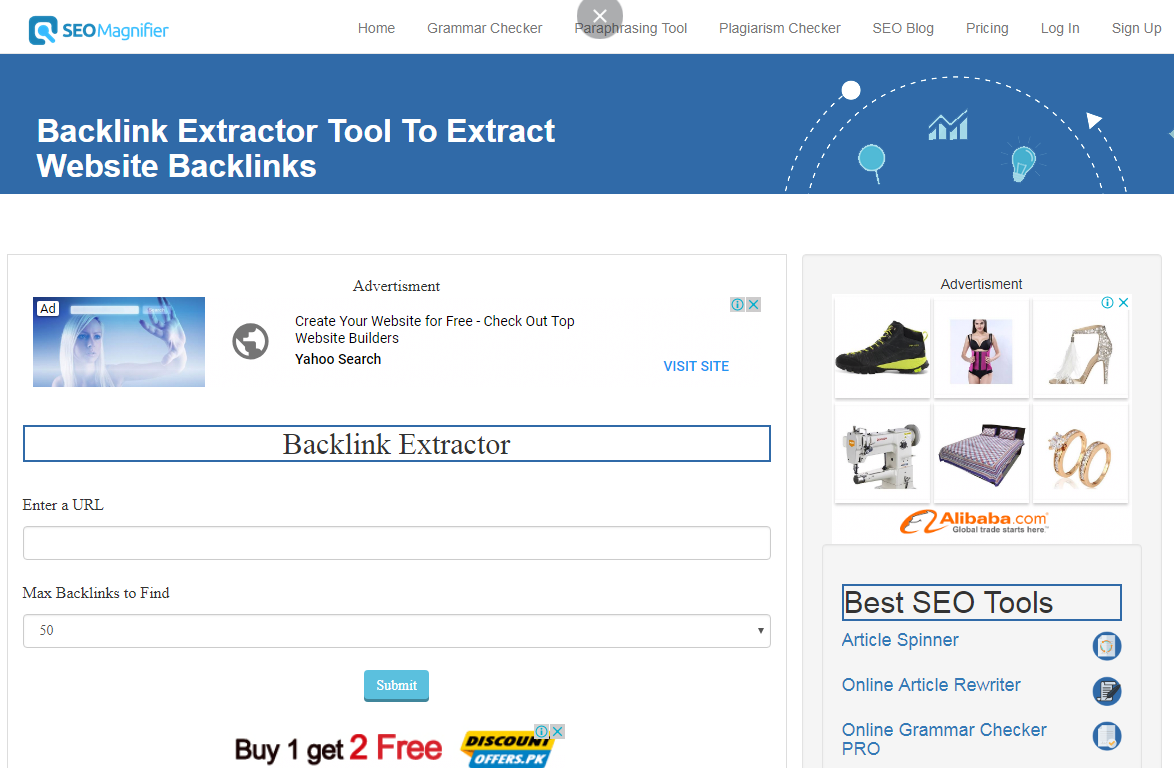 2. Type or enter the website URL.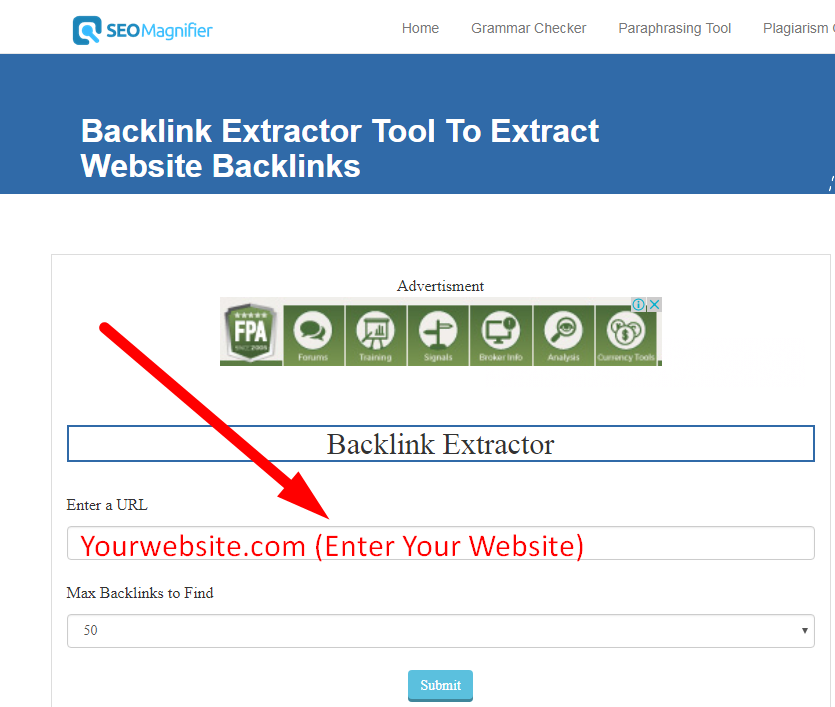 3. Choose how many backlinks you want to obtain.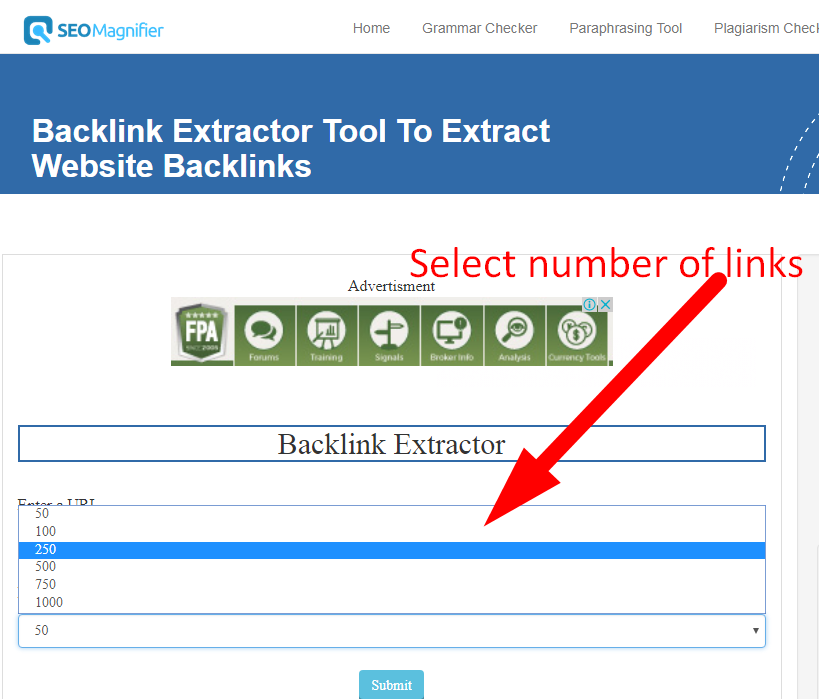 4. Hit the "submit" button.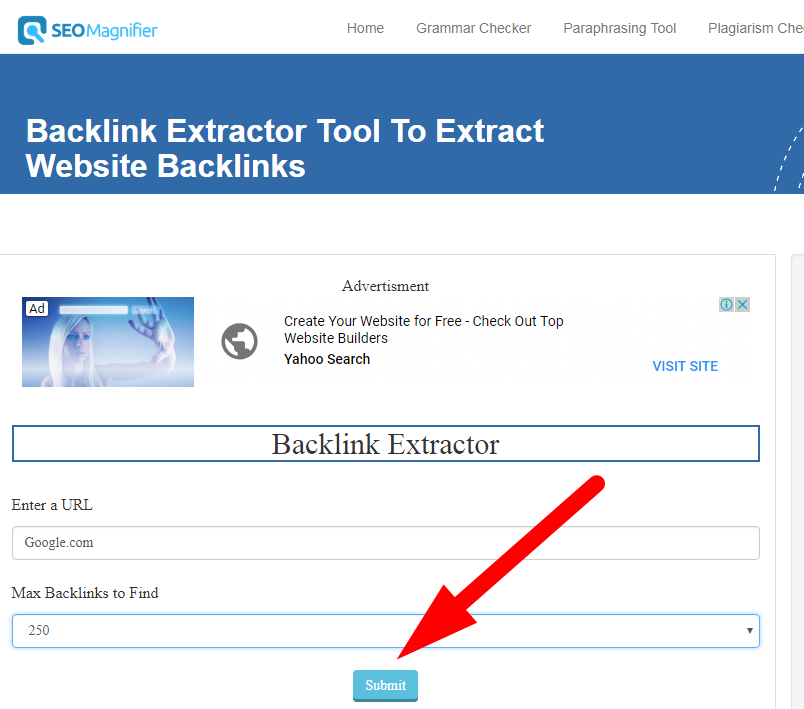 5. Within a few seconds, the tool will show a list of backlinks of the website in all search engines.