Article Rewriter
Paste (Ctrl + V) your article below then click Submit to watch this article rewriter do it's thing!
Online Article Rewriter is the best tool that has codes of words to replace the original words present in an article or project paper. Everyone can write an article easily according to the requirement and understanding but when it comes to rewriting then you should have to take care of client demand, and you cannot change the meaning and have to take care of important points that need to be highlighted.
SEO Magnifier Article Rewriter Support The Following 7 Language For Rewriting: English, Spanish, German, Dutch, French, Turkish and Indonesian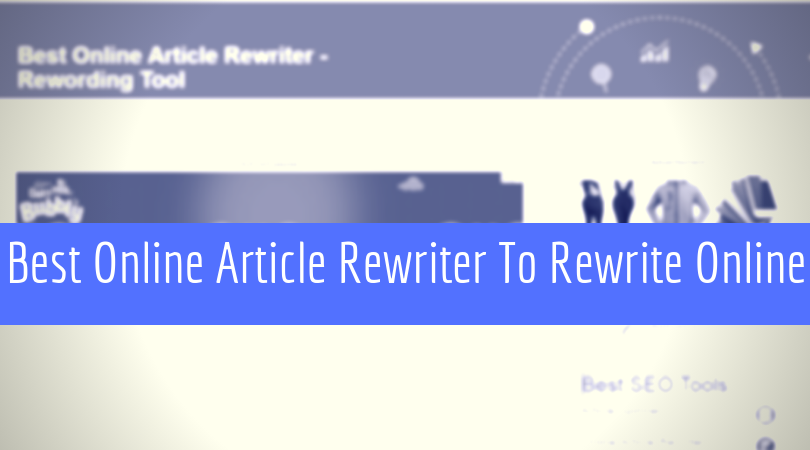 It is a difficult job that everyone cannot do it. Therefore, people search online tools and services that can provide rewritten articles in best quality. However, there are many companies available online that charge high from the peoples for article spinning. So, Many people can't afford the charges and look for free tools. It helps you to modify your desired article without changing its meaning.
Why use the best free online article rewriter tool?
If you do not know how to rewrite an article or research paper and don't have enough time to do so it is the time-consuming and difficult procedure. This rewrite tool will help you rewrite your contents according to your requirements. It is totally free of cost and gives excellent result and offered by the SEO Magnifier.
If you are in the online field and looking for an opportunity to earn from this field then it is very difficult due to high competition for these opportunities. The SEOMagnifier's Online Paraphrasing Tool saves a lot of time money and effort and provides you quality work that will help you to earn in the online field.
How does the best rewording tool work?
It works on simple rules as it has data of codes that replace the words without changing the meaning of the phrase or article. It gives you 100% plagiarism free work, and there is no copyright issue on articles that are rewritten by this tool. The main feature of the tool it's free and easy to use. You just have to paste your article into it, and it will rewrite it in some moment.
There is no need to wait for days or weeks as same as many online companies do. You get your results instantly and of high quality.
How to rewrite an article using SEO Magnifier's essay rewriter?
It is very easy to use SEOMagnifier Article Rewriter Tool.
1. Go the home page and select the "article rewriter tool" to change the sentence with the same meaning.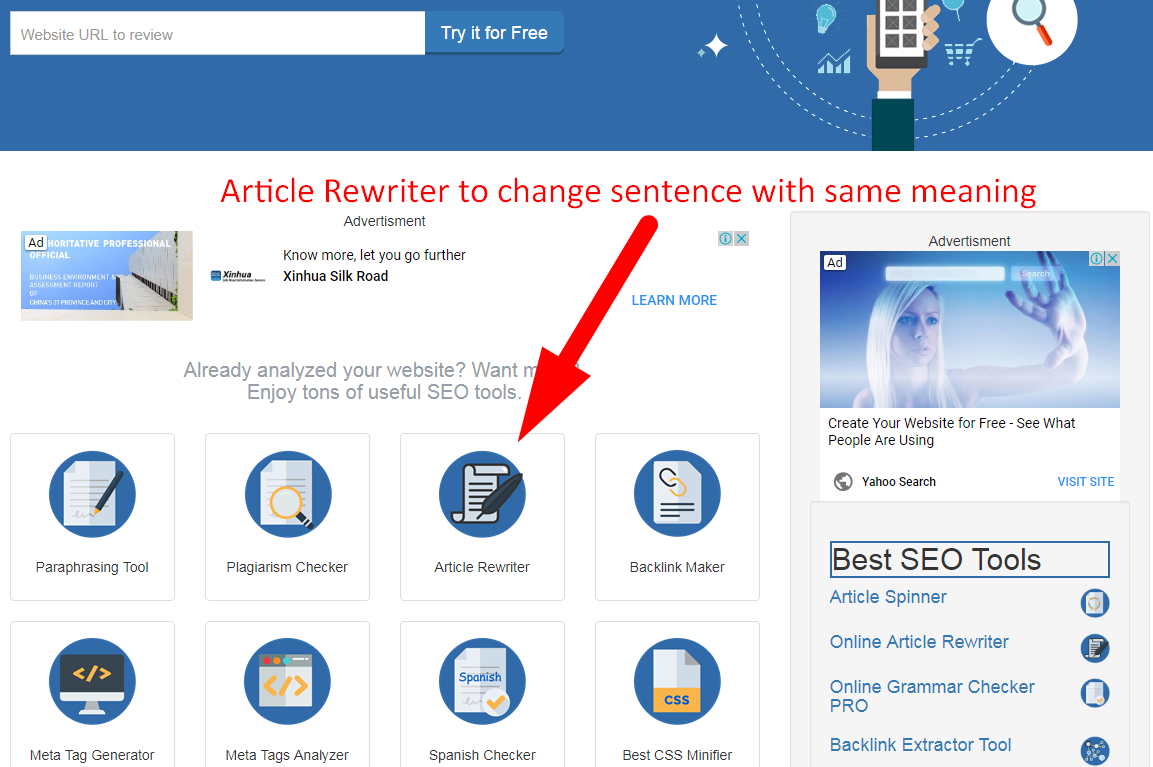 2. Open the "sentence rewriting generator" tool to use the tool.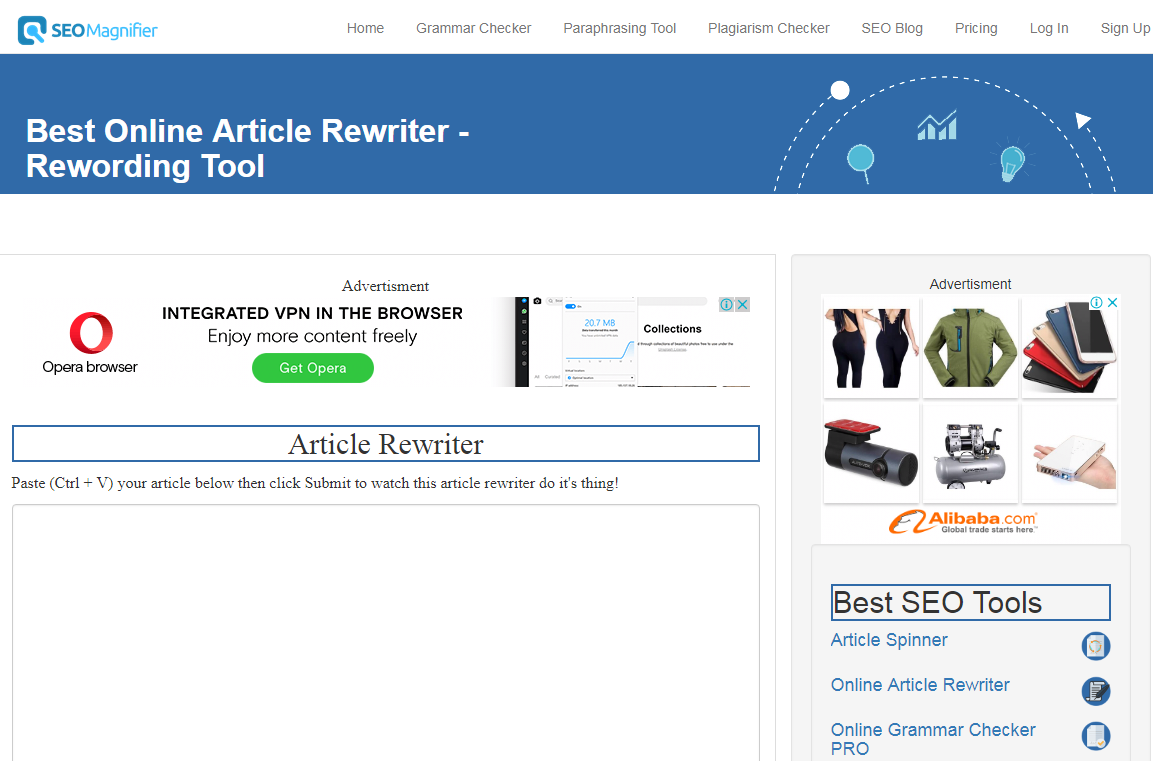 3. "Copy your article and paste" your article into the box.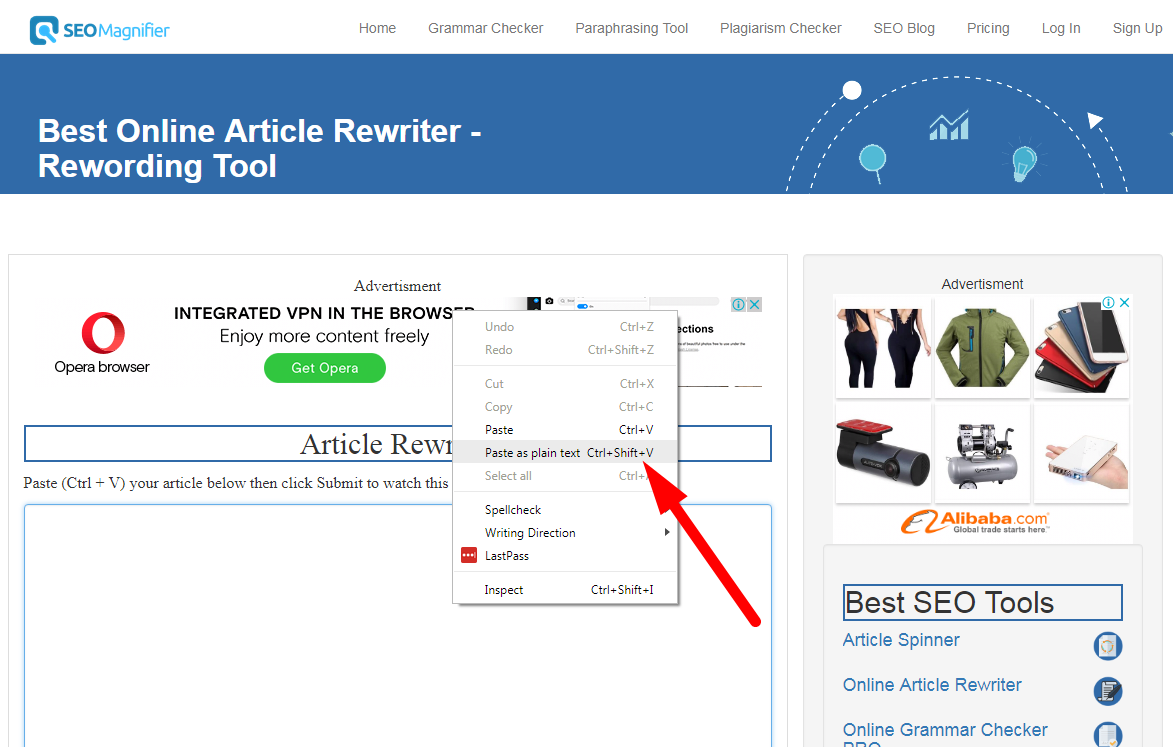 4. Solve the "Google ReCaptcha".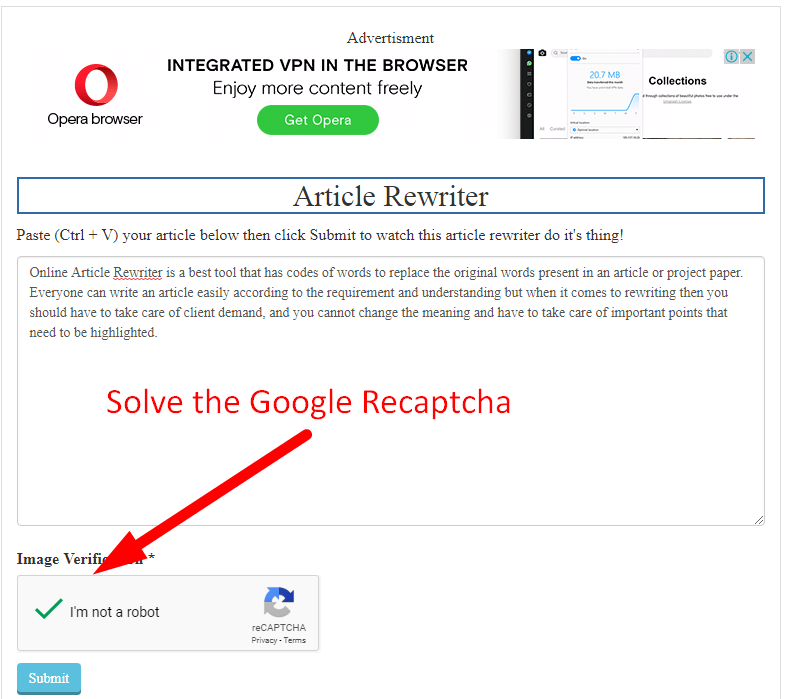 5. Press the "submit button" to rewrite the content online.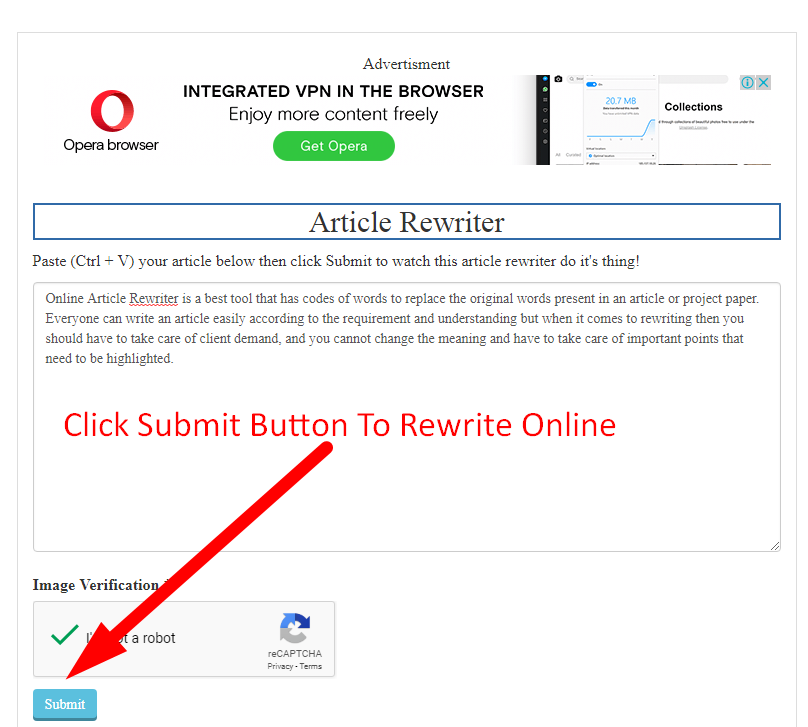 6. Just clicking on the "submit" option. It will start analyzing the article and rewrite it and give you the result.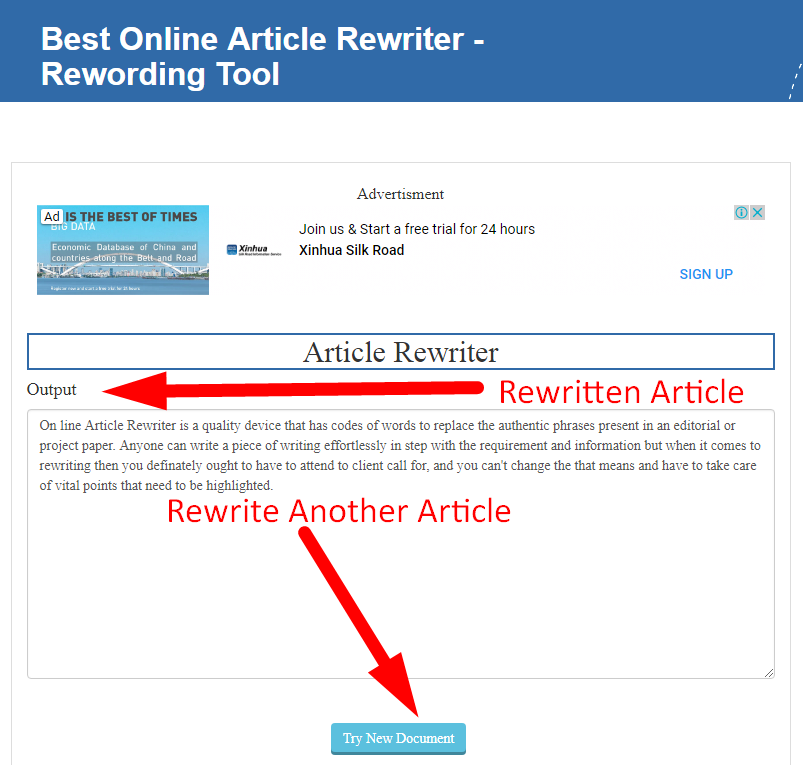 Finally, the resulted article will be free of plagiarism and of high quality that will help you to get more views in search engines as high-quality articles are good for SEO. SEO Magnifier is an SEO station. Therefore, they always try to provide the best SEO tools to help you to rank SERP.
Note:
However, you must analyze your writings for grammar errors and mistakes. So, you can use online grammar checker pro for grammar and plagiarism analysis using"
online advanced plagiarism checker
" by
SEO magnifier
to avoid spamming.