Results
#
Keyword
Keyword Length
Word Count
Keywords are the backbone of SEO but not all types – longtail keywords are more valuable for newly made blogs.
Before making a blog make sure your keyword research is complete and for quick research a tool is an option to use.
A "free longtail keyword finder tool" should be easy to use and simple to learn. Google Trends offers a lot of tools for bloggers but they could be quite pricey.
What if you've not had enough budget to put on? No worries at all and rely on a tool that we brought here.
What is a Free longtail keyword generator tool?
Make sure the keywords are the basics for PPC campaigns and SEO so they've to be a factual and long tail to get ranked. Both digital and affiliate marketing can run flexibly if your keyword research is tight.
Usually, the page and blog ranking are both based on keywords. As compared to the short tail keywords longtail are the most valuable and best for beginners. With the help of this tool, you'll be able to find longtail and prominent keywords for any niche.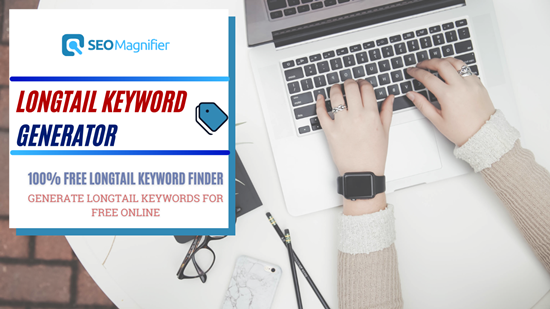 No matter whether you're a pro or a beginner in blogging this tool will give you unexceptional results each time. A term consisting of 2 to 3 words will be considered a short-term keyword while 4 to 7 words is a longtail.
Search engines have the best place for long tail keywords and the tool is made for this purpose. To keep your SEO strategies fine, our long tail keyword finder tool and keyword rich domain name finder can help you better and even people are ranking their blogs by using this tool.
It is made to locate long tail keywords online – which gives shocking results as compared to any other paid keyword finder tool. Moreover, you may also get an idea about keyword density through our keyword density tool.
Within a couple of seconds, it will give you a long chain of keyword suggestions so; you can put and use the most relevant keywords for your title.
In the early time people did everything manually and spent many months in keyword research but today thanks to this free long tail keyword finder generator which works ideally and helps enough.
Those who want to cover e-commerce marketplaces can also get a lot of benefits from this tool.
How to use SEO Magnifier free longtail keyword generator online?
This tool is made simpler and even works simply – we have made it to generate longtail keyword suggestions. It is obvious that the majority of time beginners use this tool more than pros. Anyone can use it without having any experience because there is nothing typical and the overall layout is quick to use.
Let's see how to use it.
Step 1: First open up your most convenient web browser and type "free longtail keyword generator online tool." There will be a lot of links in the suggestion, but you have to click on a tool by SEO Magnifier.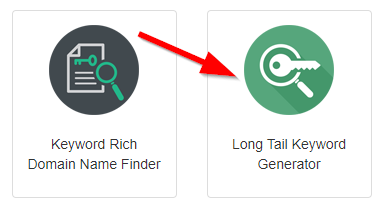 Step 2: Once you get enter tool then, you'll understand the entire game.

Step 3: Type a term/word in the (Seed List) choose provider (search engine – country – language)

Step 4: After that checkout (prefix types – options – load configuration) as per your need.

Step 5: After giving the right information just press the (START) key and see the game.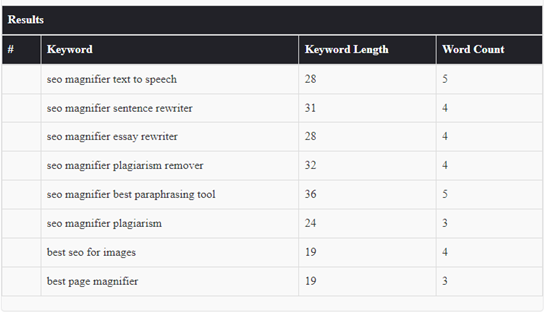 Step 6: Within a couple of seconds it will give all relevant long tail keywords according to a word that you put in the seed list. Pick up the list by pressing (EXPORT CSV) and it's all done.

Now, it is all up to you how many keywords you're going to use in your article.
How do you create a long-tail keyword?
Well, there are many ways to create a long tail keyword but for SEO Google suggested keywords are the most valuable. You can find it manually but today everyone wants shortcuts and tools are the best alternatives for this purpose.
By using these types of tools you can save a lot of time can use your effort in other SEO strategies – if still you don't believe then do check out our Google keyword rank checker tool for further confirmation.
Do long-tail keywords works In 2023 For Ranking Higher?
Obviously, they do work.
Even though the developer of the SEO magnifier platform is an SEO king, he aims to help others. To keep all basics ahead he has made a good range of SEO tools that you can have on SEO Magnifier.
Your focus on long-tail keywords can be a great tactic for SEO. Long Tail keywords are such terms of some useful words easer to rank in Google. They can be less in conversion value and less search traffic for a certain time but they can be high in CPC and popular keywords.
For newly made websites we have to use long tail keywords in the starting posts to rank – hope once Google searches identify you then it will try to keep you up through the short-tail keywords.
In seo, there is no place to hurry!
So, everything has to be genuinely done but using this free tool is the smart way to proceed.
FAQs For Long Tail Keyword Finder
To keep you guided we've given these search queries by the users – hope these will help you to decide more.
How do you find good long-tail keywords?
To give you an answer to this particular question, this entire blog post is made. Please look through the given steps so you can easily operate this tool to get a list of keywords.
What is the difference between LSI keywords and long-tail keywords?
Indeed LSI keywords are related to the title or main keyword systematically – whereas long tail keywords are long in length focusing on the title. A longtail keyword consists of words or phrases that will clear the concept of the searcher. How to, where and what are the most common words to grab the research's intention?
This is all for this free longtail keyword generator online tool. I hope the given information is sufficient to make your guide you. If still, you've any confusion, then please do so through E-mail we'll respond to you shortly.