Google Index Checker
Enter a URL
If you are searching for the best Google Index Checker that can help you know about the current status of your post on Google. It helps to get to know about the current ranking of your site or web page.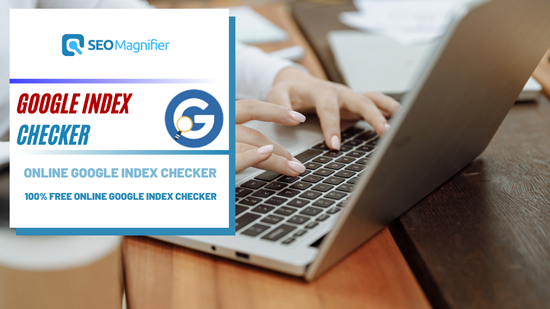 Manual checking of index status of each post is a challenging and time taking job. Google will not allow performing other important work multiple times. But with this excellent tool, you can check current index status within no time. You can check multiple posts status by using this tool.
What is google index?
Google Index is a process through you can add your web page into search results. Meta tags help Google to crawl and understand the web page. After crawling and indexing Google starts to show your webpage in the search results of quarries related to your post.
Why is it important to index your web page and backlinks?
Everyone among the internet marketers around the world knows very well that Google is the largest search engine used in the world that brings millions of free traffic to your website. Without this huge amount of organic audience, your website might lose its value and fail to deliver your message to the world.
To get this traffic, you have to index to your article or web page and all other content of the site into the Google. By indexing you all the web pages and backlinks into the Google, it will start showing them in the search results and give importance to your material than any other.
This amazing Google index web pages checker will help you to know about the pages index by the Google and also support to enhance your ranking by indexing the remaining web pages.
Another, proper indexing of web pages and external links is the much important factor than any other factor in SEO. You will not get the audience from Google if your web pages are not indexed in Google.
How does Google Index checker tool work?
Once, you open Google index analyzing tool is proudly designed and offered by the seo magnifier, it will open a box where you have to paste multiple URLs. After clicking on the check button, it will start examining your URLs status and give result in no time. The result will help you to understand the current status and ranking of your web pages.
Why we use google index pages checker tool?
There are numerous reasons behind using this fantastic Google index checker.
This tool is very Easy To Use
It Gives Fast results
It gives 100 % accurate results
It allows checking of multiple URLs at once.
It Saves time
Help to improve your ranking
How to check Google indexed pages using Google index checker?
First of all go the google indexed web pages check tool page.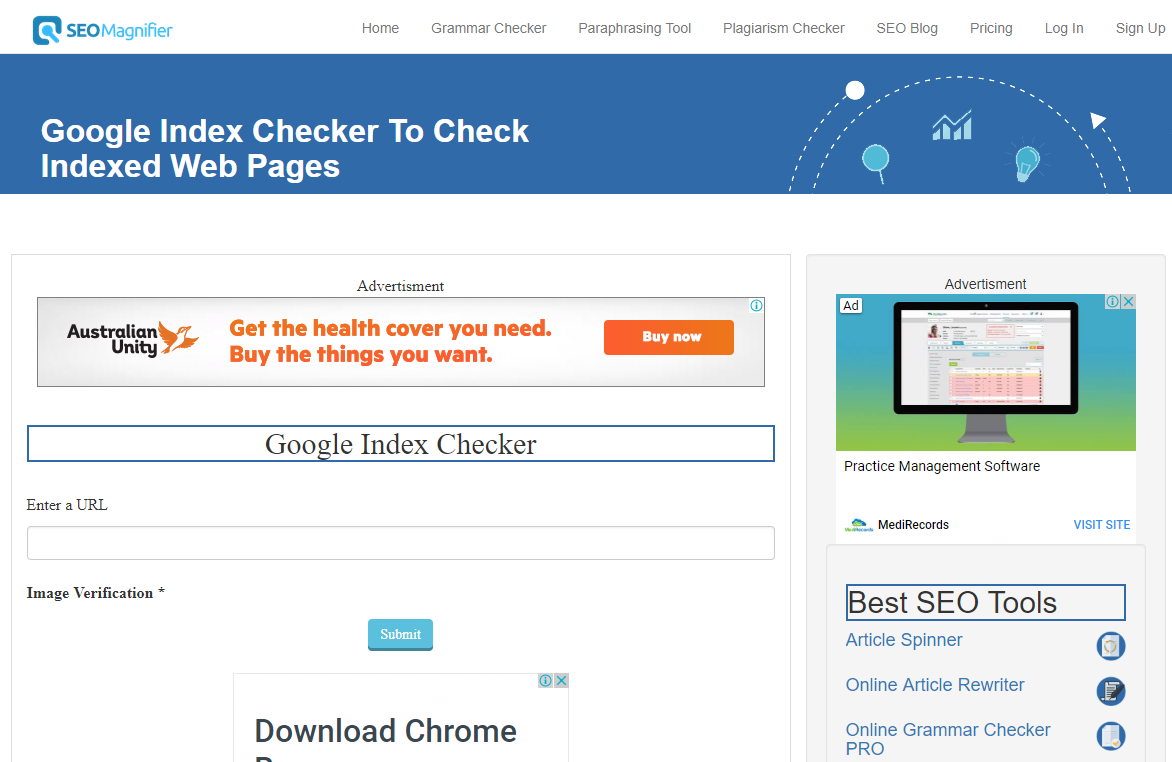 Type your website URL with http or https in the box.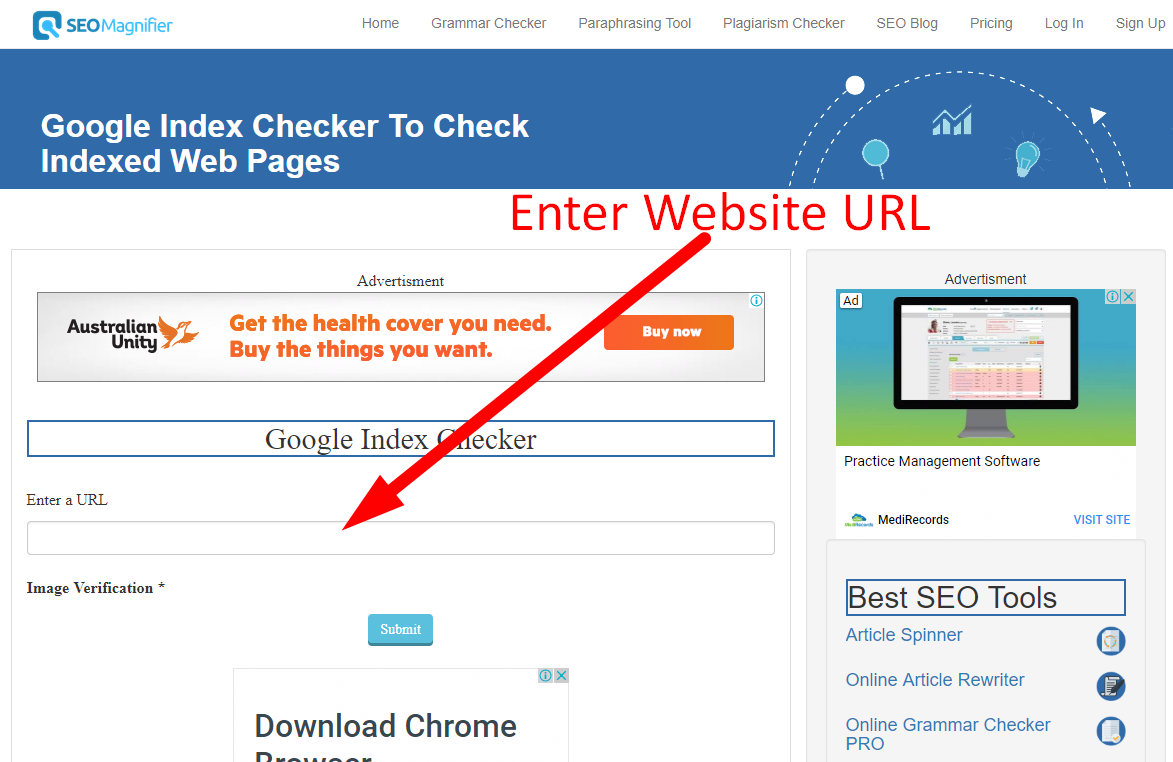 Solve the captcha challenge.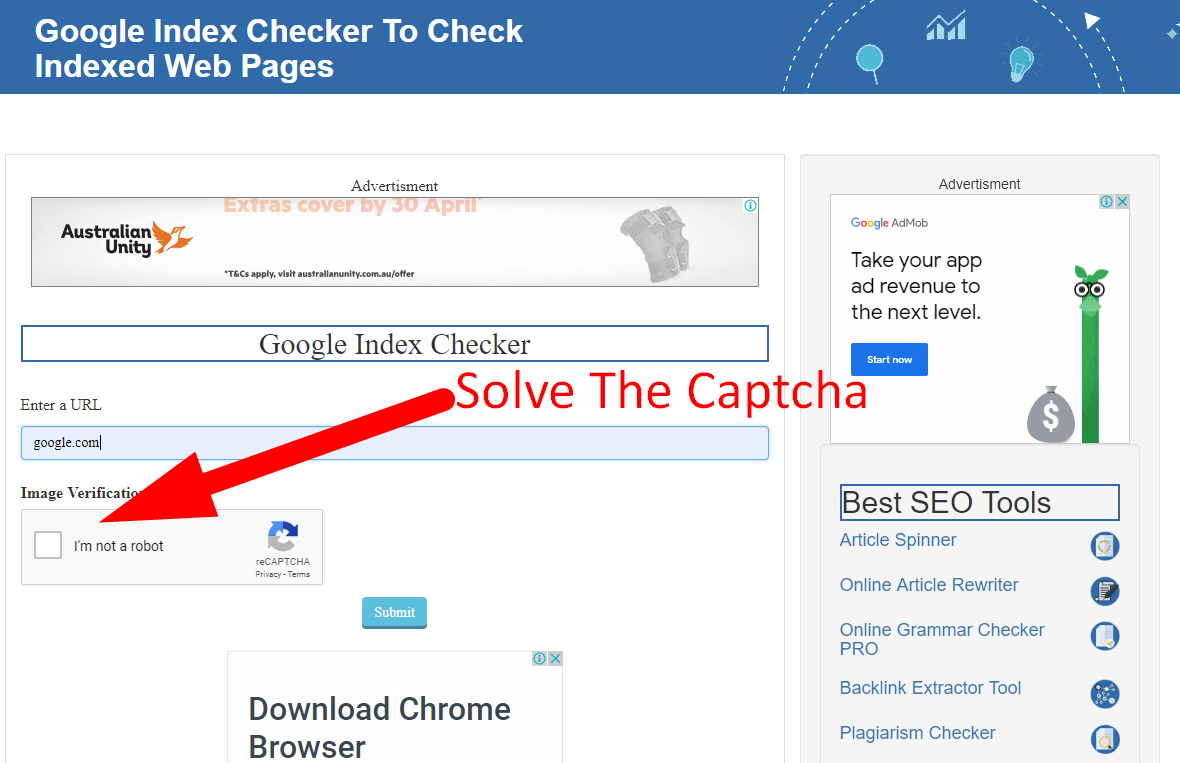 Click the "submit" button.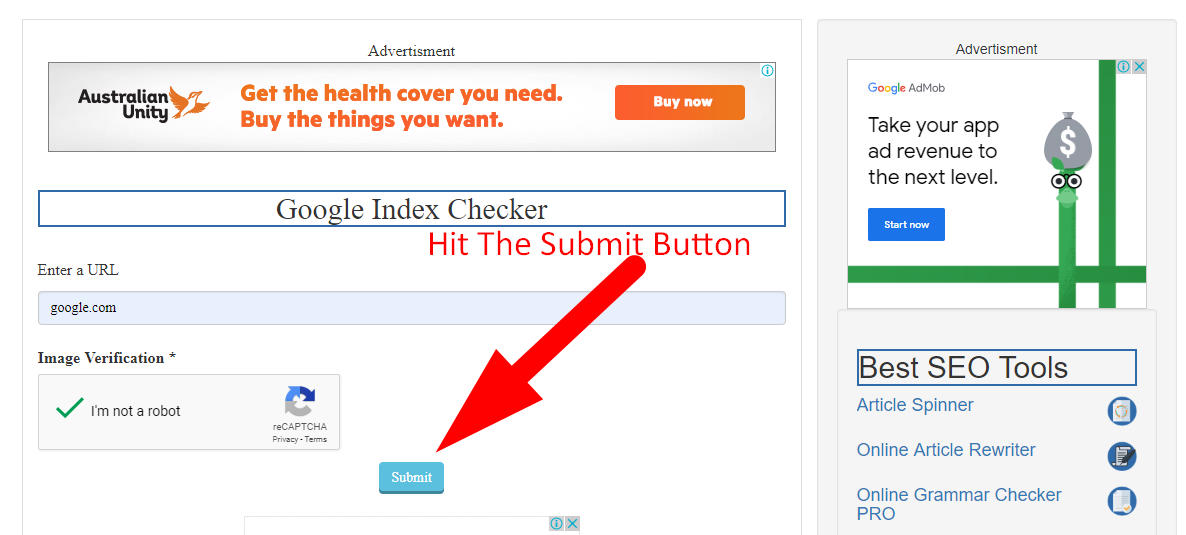 The result will display in a few seconds.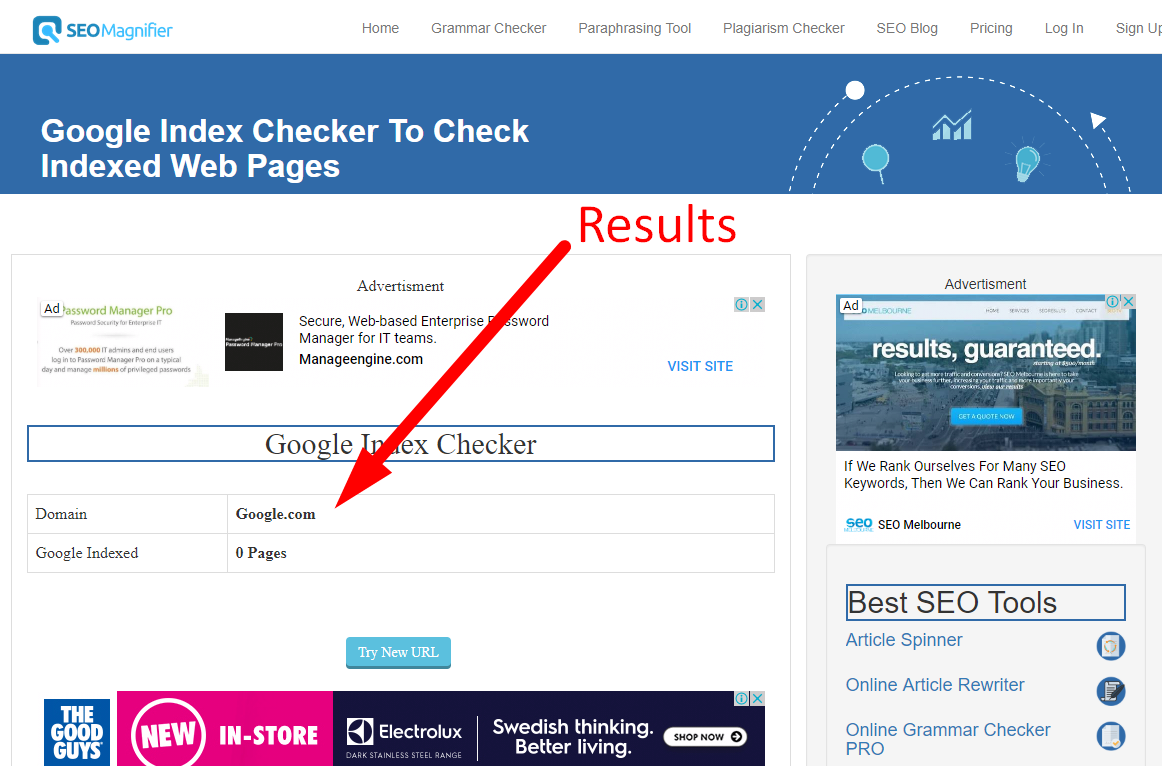 This Google index checker tool is a little contribution from the SEO MAGNIFIER family for it valuable customers. There are lots of SEO tools available under one roof that can help you to get high ranking in the search engines and to get your post index properly. Google index analyzer is one of them that you can use to check the index status of your web pages.