Social Media Marketing is probably the best way to engage your audience in real time. That's why almost every new business is trying to focus n creating a strong social media presence. In fact, Social Media Marketing has become an intrinsic part of every digital marketing strategy.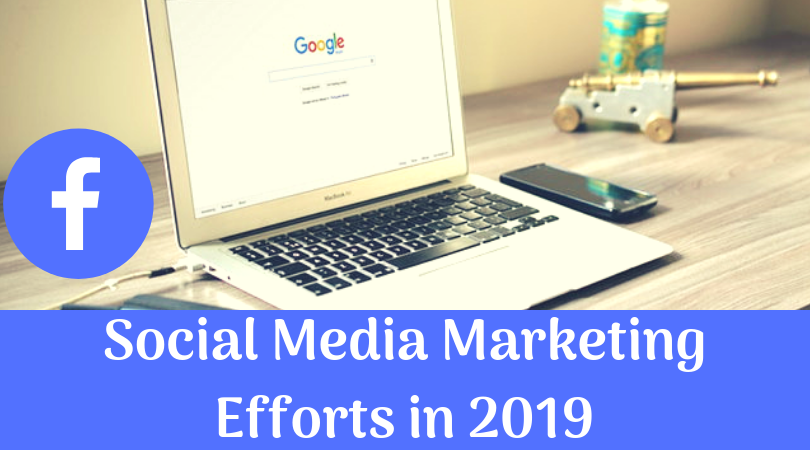 With that being said, how do you make the most out of this incredible marketing opportunity? Social Media is everywhere, so if you can't find a way to reach out to and engage more prospects, your competition definitely will. Here, are the things that you need to do to get best results with your Social Media Marketing strategy in record time.
Identify and Clarify your Ultimate Goals
You need to be absolutely clear about what you want out of your social media campaign. Setting up goals is the basic building stone of an effective Social Media Marketing strategy. What is it that you are going after? Is it making more sales? Is it increasing brand awareness? Is it doing a better positioning of your brand or do you simply want to entertain your audience? These are all valid examples of social media goals.
Once you figure out what to do, the next step is to create a plan that helps you get to your goals.
Identify your audience and Connect with them
Identifying your audience is important. You can't sell teenage products to adult or senior customers. You need to find out what kind of audience would be the most appropriate for your products and how can you get to them.
You also need to figure out ways to meaningfully engage your customers. And that is also as per the age group of your targeted audience. Meaning, you'll have to find different ways to engage audience under 20 and the ones that are 20 or 30+. You can't have the same thing for both because there interests would probably be radically different. That's what "researching your audience" all about.
Try out different types of Content
Social Media platforms like Facebook, Instagram, and LinkedIn etc. have introduced some pretty impressive ways to engage more people. What made Instagram Cross 1 billion users in such a short amount of time? They found new ways to engage audience of every age group. This is mainly because social media platforms have introduced some pretty exciting and fun ways to express your ideas and thoughts.
Business promotion through Facebook Pages and groups and also via Facebook ads has greatly influenced many businesses in a good way. And now with Facebook live, you can interact with your audience in real-time. This is a great opportunity and you need to make the most out of it. Instagram has also introduced some new features for businessmen to promote their businesses. Make sure to use all kinds of content representation and find out what your audience likes the most.
Audience engagement is all that matters
This is the only way to boost your sales. You need to actively and sincerely engage with your audience. Audience engagement is all about interacting them in such a way that makes it impossible for them leave your forum. The longer they stay with you, the better your chances would be of getting more sales. Here are some tips about active customer engagement
Find out what they want and then give them exactly that
Identify a general problem and try to solve it
Don't sugar coat things, be straight forward
Be sincere and care about your audience
Don't be fake, they'll know it right away
Try out different type of content to see what works best for you
Identify your core Performance measuring matrices
One thing that makes a digital marketer successful is that they constantly evaluate themselves. But the one thing that separates an Excellent Digital Marketer from an average one is, they have definitive performance measuring standards. They know exactly what they want and how to get there. Some basic examples of Performance measuring matrices would be
Number of Social Clicks i.e. engagement
Social Media presence and reach
Number of likes and share
Brand mentioning
Conversion rates
These are some pre-established goal that a successful social media marketer might go out for.
Keep a Content Calendar
Having a content calendar is really important. A content calendar is nothing but a schedule for the content that you are going to post or share with your audience on daily, weekly or monthly bases.
A content calendar cuts your product promotion worries to half. Meaning, you research everything beforehand like what topics are you going to cover in a specified time frame and the type of content that you are going to share. This allows you to focus on one thing at time making things a lot less overwhelming for you.
Sometimes you might need to rewrite some content. You can use our free online paraphraisng tool for that. This tool will help you create quality content with little effort.
Find out what's not working and improvise
Figuring out what's working and what's not is the best way to become a good digital marketer. This journey is definitely not easy at all. In fact, you are obviously going to face some difficulties and failures during your journey. But overcoming all of that would make you good at it. The only thing that matters is that you don't give up and keep learning from your mistakes. This will allow you to tweak your strategy and do necessary improvisations.
Wrapping Up
According to SEO Magnifier Studies and experience the Social Media Marketing can take your business to a whole new level. But in order to do that, you need get acquainted with all the social media features and figure how you can use them to your advantage. Social Media forums like Facebook and Instagram have introduced some pretty impressive features and some of them are especially dedicated for online businesses like Facebook Ads.
The best way to be successful in the online world is to remain flexible in your approach. There is no telling when a certain Social Media Marketing strategy might fail so it is always wise to be ready to embrace whatever new change comes in.