Content Marketing is an intrinsic part of every Digital Marketing Strategy. The type of content that you put on your website, can either make or break its search engine reputation. Writing unique content is no walk in the park, especially now when there are tons of articles and researches being already available online about almost any topic that you can think of. But still, the fact remains that you need unique content and without it, your SEO strategy is incomplete.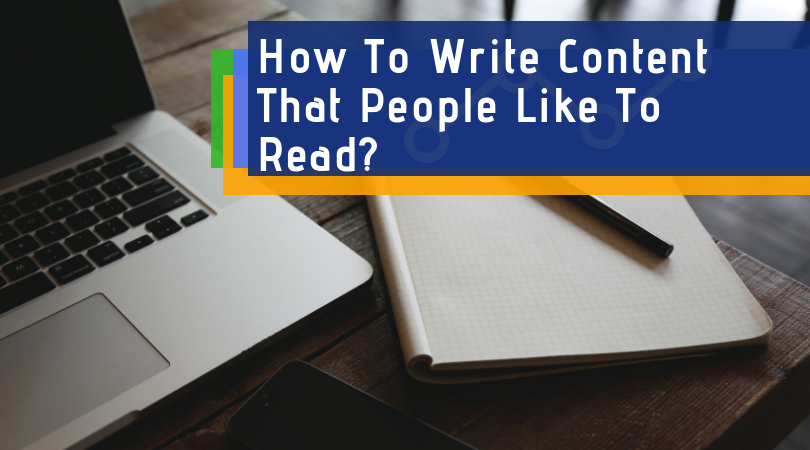 If you are new to content writing and you don't know how to write high quality content then stick with me. I'll show you how to write 100% unique, Plagiarism Free content that people would want to read.
Always Follow your Own Writing Style
When you are starting off with writing content, it is a very common mistake to imitate the best ones out there. Yes, it is good to study different writing styles but copying them is not a good idea at all. In fact, when you are copying someone else's writing style, you'll need to do extra hard work because one, you are paraphrasing the content and two, you are also trying to copy that particular writing style.
Also Read: 5 SEO Ideas That can Surely Boost your Rank in SERPs
Things would be a lot easier if you follow your own writing style, the one that you feel most comfortable with. So, the takeaway here is this, figure out what your writing style is and then follow that.
Use Paraphrasing and referencing
Writing SEO content is quite a tedious task these days mainly because there is so much content available online on every single topic that you can think of. So, it is hard to find unique topics, the ones that you can centre your content around. This is where paraphrasing comes into play. You take a piece of writing and then you try to translate it on your own words. You need to have an excellent vocabulary to pull that off.
You can also use our free online paraphrasing tool to generate paraphrased content for your website.
Brainstorm your Ideas and research multiple resources
When you are writing about a particular thing, it is very easy to get distracted by the smallest of things like what idea are you going to write about and the points that you are going to cover in it. If you don't know anything about your topic beforehand then it is almost impossible to come up with quality content.
Helpful resource: Ultimate Guide To Paraphrasing Tool
So, take some time, sit down, relax and brainstorm but the ideas that you plan on covering. It'd be better if you write everything down. Pick one idea from the list of your thoughts, put it at the top of the page and then write relevant topics that come under that idea. Also, always research multiple resources to get the best idea about the topic at hand.
Make it personal
It is important that you use a writing style that directly that engages your readers. Using a conversational writing approach is highly recommended. In this approach, you directly address your readers by using terms like "You". Try to make your content as meaningful as you can. Don't dabble and try to focus on one point at a time. Especially when you have large amount of content to write, it is easy to get distracted. So, try to avoid that trap and always stay on point.
Focus on One keyword at a time
The very first step towards SEO is to find out your user intent and then going after that. What this means is you find out what keywords are people putting into the search bars and then writing content around those keywords. You can use different keyword research tools to generate keywords for you. And the next step is to write content relevant to those keywords.
It is important that you write content relevant to those keywords. Don't try to cover a huge number of topics all at once. Pick one thing and then do it properly before going onto the next one.
Proofread for at least once
This is probably the most underrated concepts. No matter how great you write, there is always a risk for mistakes. In fact, that is how you learn and improve. Mistakes help you improvise but only if you can catch them. And you do it by revising and proofreading your content. Once you are done writing, make sure to go through your content at least once. Look closely and try to find out your grammatical and structural mistakes.
It is crucial that you proofread at least once. It'll help you find out the areas that you are not good at and then you can start improving yourself in those areas.
Use Plagiarism Detection tools
Once you are done writing your content then it is always better to check it for plagiarism. Because where unique content is good for your website, plagiarized content is extremely dangerous. In fact, your website could get penalized for it. So, it is always better to check your content for plagiarism.
There are many plagiarism checker tools online that you can use but most of them don't work right. You can use our free advanced Plagiarism Checker tool to generate an in-depth plagiarism report for your content.
And Finally, …
According to the SEO Magnifier team Writing online content is not an easy task and sometimes it'd take you hours just to brainstorm ideas about your content let alone writing about it. But, like any other skill, writing also requires practice. You need to get acquainted with different writing styles and find the one that works best for you. Sometimes, your writing style would depend upon the context of your targeted keyword so that's why you need to get familiar with different approaches to writing a particular thing.
And finally, don't forget to proofread your content and also try to make it 100% plagiarism free by using our free Plagiarism Checker tool.