Text to speech converter is an online free tool that is used to convert an unlimited amount of text to high-quality mp3 format. With this tool, you can convert any kind of written text into spoken words. Almost all the websites that we usually encounter are all text-based.
Although text content is an important ranking factor, it is becoming too mainstream and now people are turning over to the audio representation of their documents in order to make it more appealing and attractive.
Using simple text is not the best way to engage a huge number of people now. It doesn't matter how much information your content contains, it's useless if people don't even read it.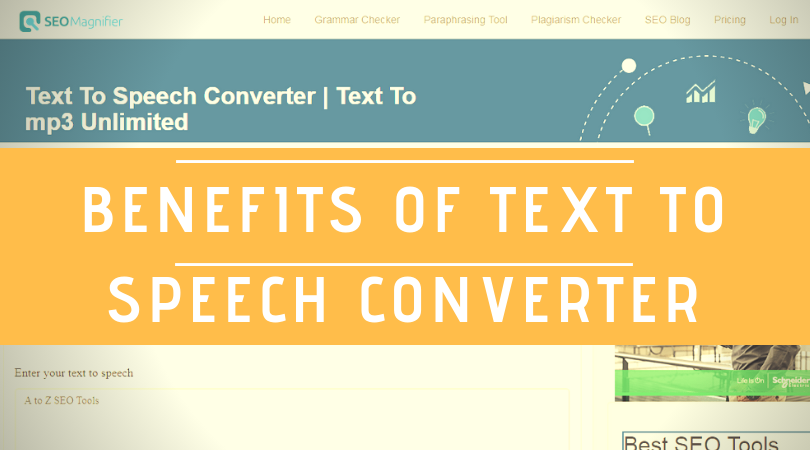 The seomagnifier text to speech online free unlimited is what you need to convert your text to high-quality mp3. This is an astonishingly powerful tool for creating an audio copy of your content. On top of that, it is absolutely free to use. You don't have to download any kind of plugin or buy a subscription.
Most of the text to speech converters that are available online are all paid and you need to buy them but that is not the case with our text to audio converter. Just access the tool and start using it for absolutely free.
Why Use Text to Speech Converter For Marketing Purpose?
1. Convert Unlimited Text To Mp3
Text to Speech online is equally useful for both the website owners as well the content consumers. You can convert text to speech whenever and as much as you want to. There is no limitation whatsoever. For content writers, this tool helps them maximize the accessibility of their content for people with learning disabilities.
Also read: 7 Reasons To Add Video Content To Your Content Marketing Strategy
With this tool, you can make your content available to people who have a different native language. These people might understand spoken words but they cannot understand written content. They can use this tool to understand your content.
2. Makes your content easier to access
Older people are having a hard time adjusting to the way things are being done now specifically in the online world. When it comes to surfing the web, most of the seniors are totally blank with the process. This tool makes it easy for them to understand your content. You need to make things easy for your content consumers and this tool can help you with that.
3. Presents your content in an appealing way
You can also engage even totally illiterate people with our free text to voice. These are the people who have basic knowledge of reading and writing. They often find it hard to browse the web because they feel overwhelmed with all the text-based information.
This makes it hard for them to get the valuable information that could save them a lot of time. This tool can help add value to them as well. They are also a part of the online community and they deserve to get the information they need in an easy way.
4. The most powerful text to speech converter
With our text to speech voices, you can convert your text document into high-quality mp3 for free. There is no limit to the amount of text that you convert. This tool enhances the attractiveness of your content by changing it to mp3. If you are getting bored of reading that Old-Fashioned text-based content then you should defiantly check out this tool.
SEO Magnifier text to mp3 tool brings new life to your text-based content. It has many incomparable features. It has a user-friendly interface so that you can easily convert text to mp3. This tool doesn't need any kind of log-in in or any kind of sign up.
It doesn't need any kind of downloading and installation. You can convert your text into a number of languages like English, Arabic, Urdu etc. Unlike other text to speech online free where you have to pay in order to get an audio copy of your document, you can use this tool for free.
Text To Speech Converter Features: –
Text to mp3 unlimited converter tool is packed with some really brilliant features.
Converts text to speech in no minutes
Unlimited Conversion
Allows pause and resume
Convert text to speech in more than 25 languages
Doesn't require any kind of download
How to use the SEOMagnifier text to talk converting tools?
Unlike other online text to speech converters, our tool is really easy to use. This is how it works
Just your content and then paste it in the given window.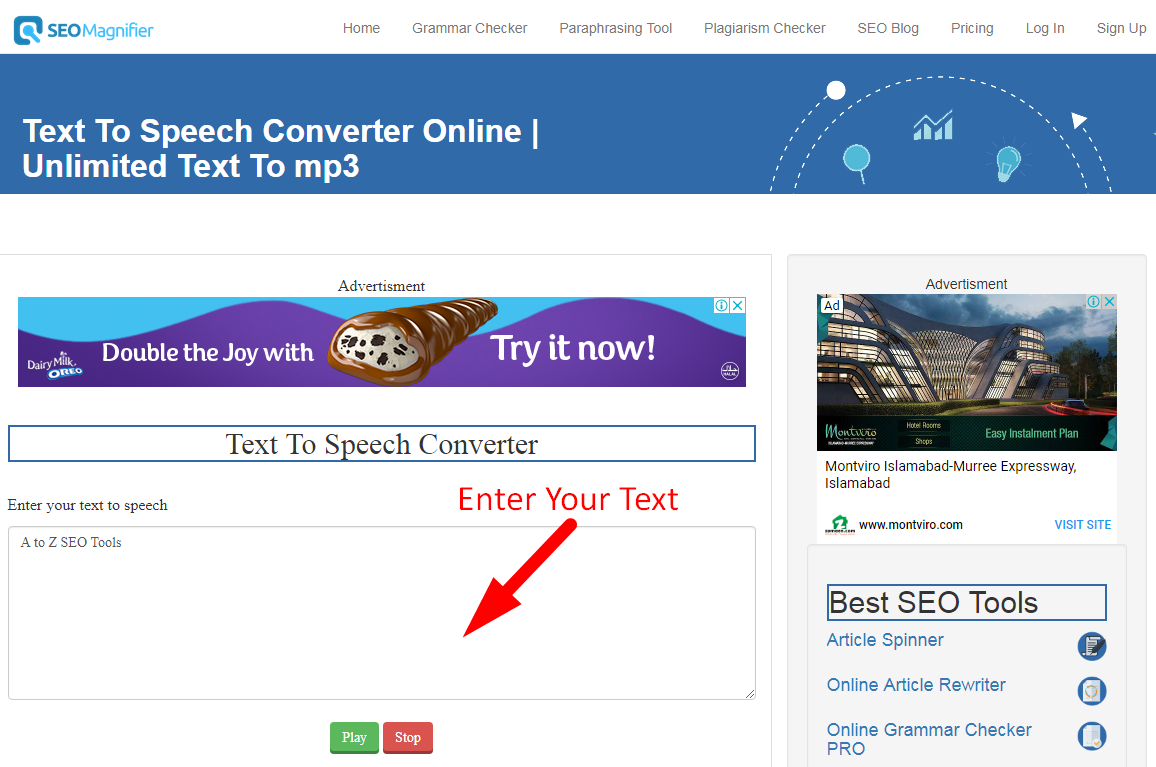 That's all that you need to do in order to move your content from your document into our tool.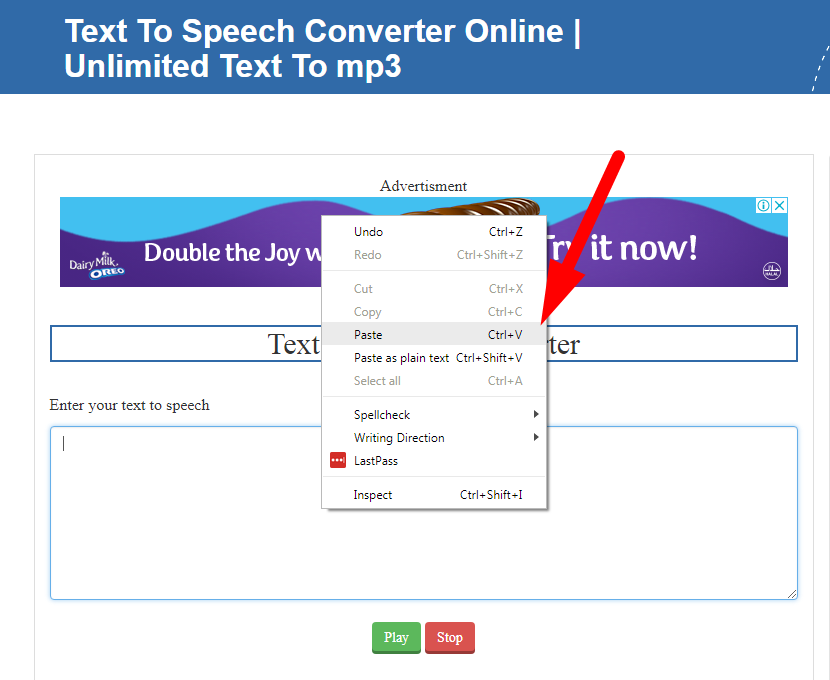 Once the content is copied, click that Play button and there, you have just created your own speech file from your document.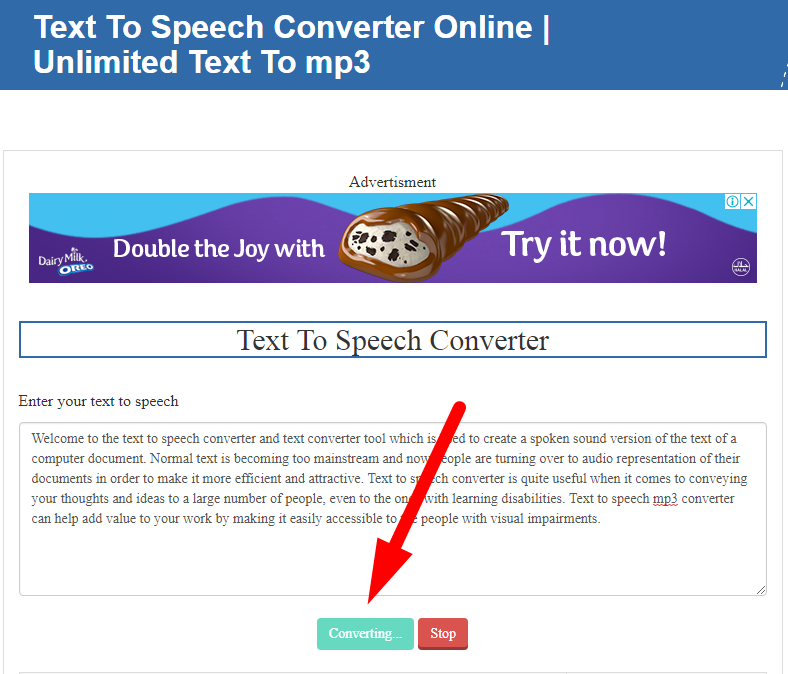 This tool also gives pause and resume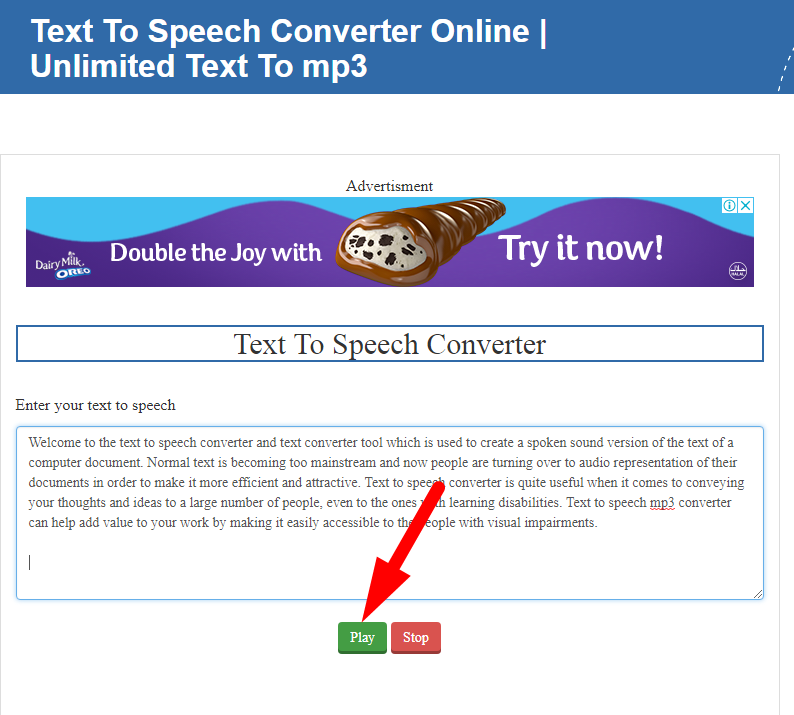 You can also download the converted file.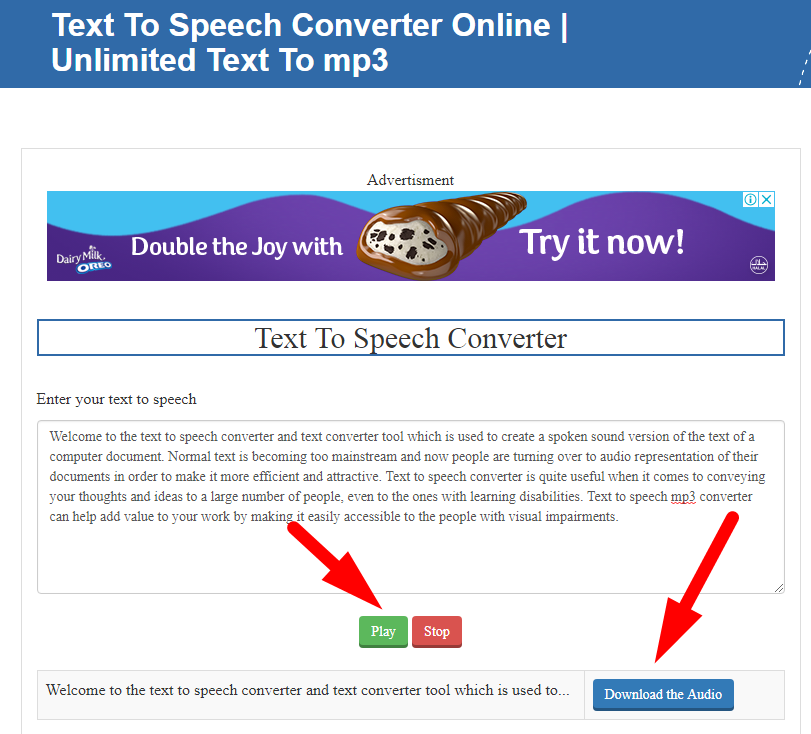 Final Words: Digital marketers today need to realize that there is more than one way to present your idea. Some people just don't like to go through huge content. It'd be so much better to give them an opportunity to go through your content the way they want to. This is what our text to audio converter is for.
This tool allows them to go through large text-based content in the easiest way possible. The scope of this tool's advantages is quite huge and it is up to you to figure out how you can make the most out of it. Use this tool and make your content more appealing and attractive.