As the new year is approaching there is a dramatic increase in demand for the most efficient and powerful SEO tools. Search engine optimization still remains the best way to rank any kind of online forum and obviously enough, 2019 is also going to be the year of SEO.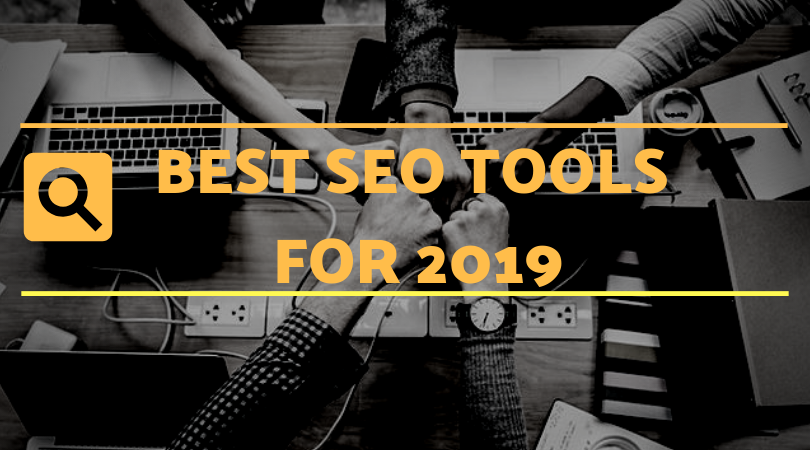 In the world of digital marketing, one right tool can save you weeks and even months. If it weren't for these new SEO technologies, we wouldn't have been able to do anything for our prospective clients. That's obvious because, with the conventional methods, it'd take way more time to reach the right audience let alone fulfill their demands.
Here are the 8 best seo tools for 2019 you must have to be proven in the previous year and can make a great difference in the performance of your business in 2019.
1. Google Analytics
Google Analytic is one of the most trusted tools as it is developed by Google itself. It is a free web analytics tool that is used to keep track of the website traffic. The basic purpose behind this tool is to give you an idea about the effectiveness of your digital marketing strategy.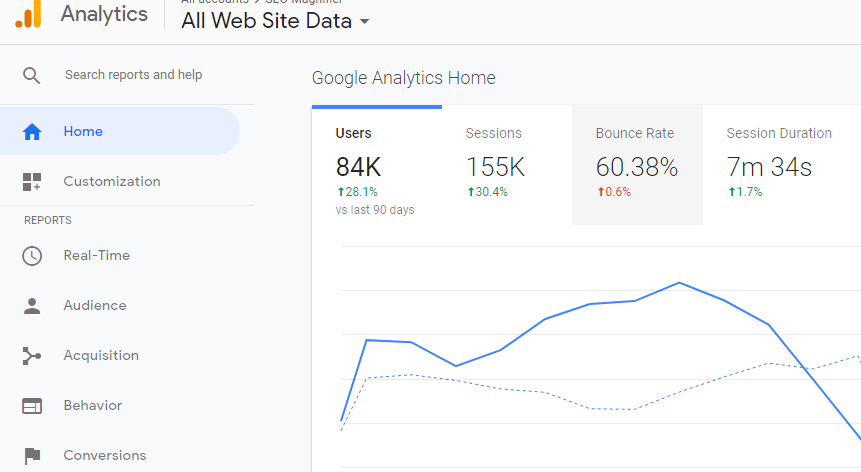 Your website is the central point for all of your digital marketing campaigns like search ads or social media ads. Your targeted audience is going to visit your page somewhere along their user journey. This tool gives you the best in-depth details about the traffic that each f your marketing campaigns bring to the page.
2. Ahrefs
Ahref is a genuine multipurpose SEO tool. The scope of its features is quite impressive that's why it always comes in the list of one of the most widely used SEO tools. Keywords research, website analysis, Back Links analysis, you name it, Ahref is one of the best tools for doing heavy SEO work. Ahref allows you to: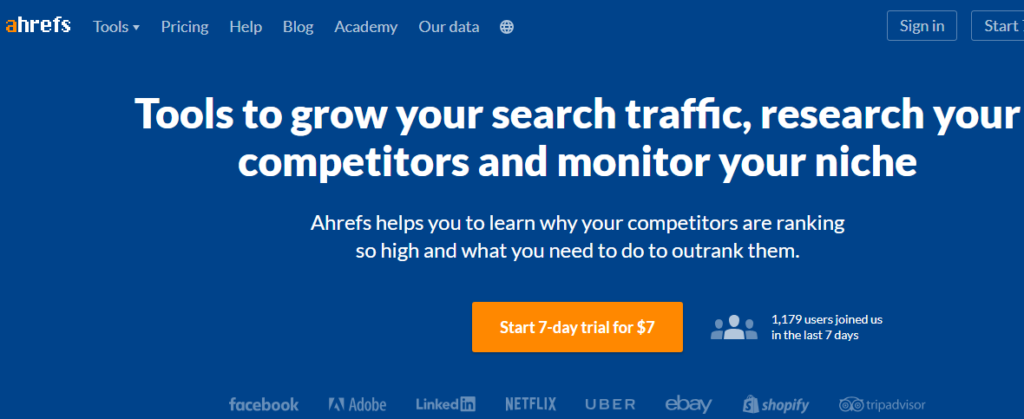 Perform backlink audits
Keywords Research
Analyze the Competitors
Track Organic Visibility
In-depth site audit
Brand management
Ahref also has a database of about 7.6 billion ranking keywords which has been gathered from 171 different countries.
3. Yoast SEO
Yoast SEO is the most trusted SEO plugin for WordPress users all over the world. It has over 3 million active installations. This tool is especially useful for people who have no SEO knowledge. Yoast is kind of like an SEO assistant for you which does things automatically for you, without you having to worry about minor SEO details.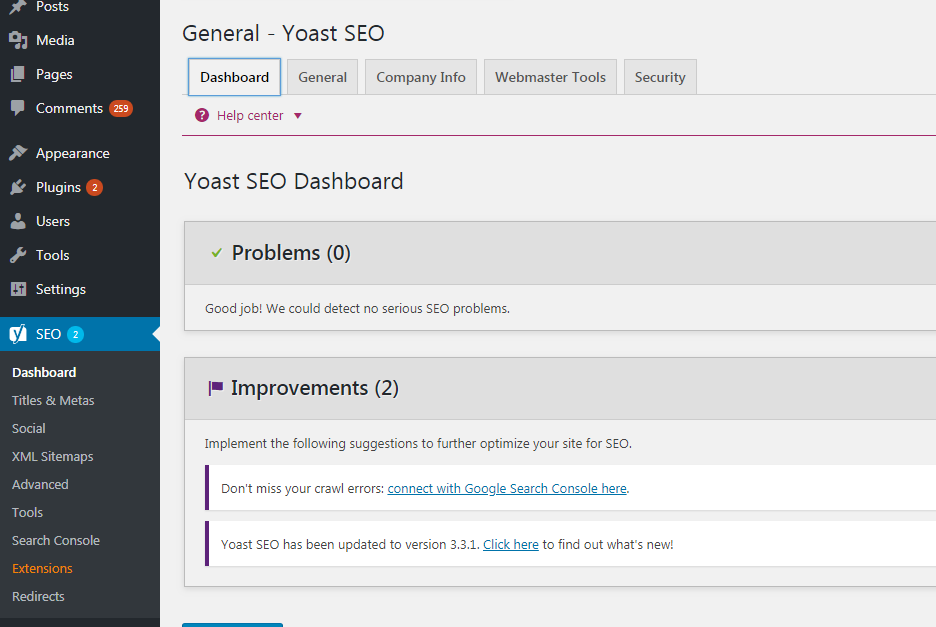 Yoast is a combination of powerful features and friendly user interface which helps you rank your webpage. Yoast SEO generates quality sitemaps for you and also allows you to integrate Social Media platforms to your webpage. This is what makes Yoast the most powerful and must-have SEO tool.
4. Google PageSpeed Insights
Page loading speed is an important ranking factor. This is what this tool is for. Google PageSpeed insights give you an in-depth report about the loading speed of your page. Website owners know that delay of even a second can cost them a lot. This tool gives them the complete report about the loading speed and time of their page and also shows insights as to how they can improve the loading speed of their website.

This tool shows data like Field Data which shows the average loading speed for the last 30 days. The report also contains the Lab Data which shows how long it takes for your website to reach a certain stage. It also gives a suggestion as t how you can remove the time lag in the loading speed.
5. Long Tail Pro
Find the right keyword is extremely crucial especially for micro-niche websites. One right keyword can drive relatively more traffic which have high chances for conversion. Long Tail Pro is a premium tool which can help you with that. Although it is paid but it is definitely worth the money.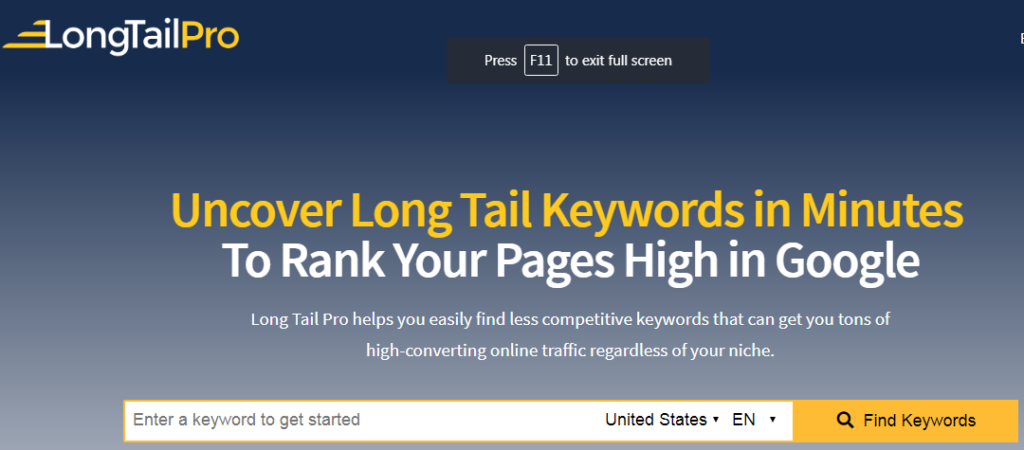 Long Tail Pro is an automated system which generates profitable niche keywords for you. It is definitely a must have tool for you in 2019.
6. KW Finder
Finding the right keyword is the biggest challenge for any online startup. Your targeted keyword can make or break your startup. That is why keyword research is being considered as one of the most important elements for building a successful business.

KW finder is one of the most popular keyword research tools. It gives you hundreds of suggestions for keywords relative to your website and with low competition. SEO experts all over the world have acknowledged its performance and most probably, this tool is going to be one of the most downloaded tools for 2019.
7. Google Search Console
Google search console is a collection of free tools developed by Google for Web Professionals and SEO Experts to keep track of their website in the Google search index. Tools provided by Google Search console contain information like search appearance of your website, crawl data, search traffic info along with other useful status updates.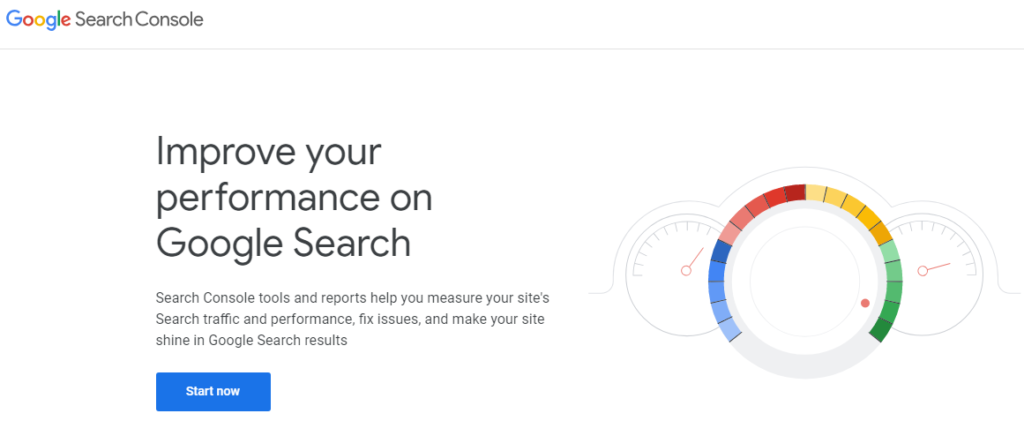 You can use this tool to submit your sitemap to Google. You can also use this tool to see where the majority of your visitors are coming from and what are your most visited web pages.
8. Moz link explorer
Link building is a crucial part for maximizing the optimization process for your website. Moz link explorer keeps track of your link building process and uncovers content and link building opportunities for you.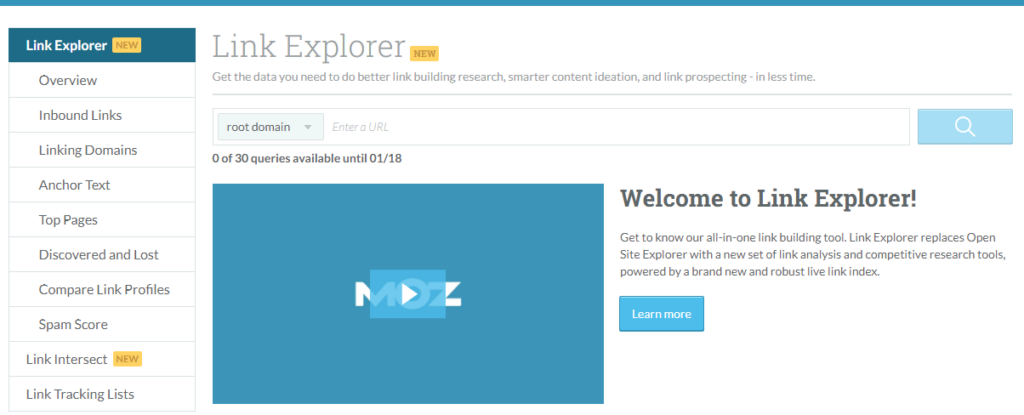 In order to give you the best insights about your backlinks, Moz link explorers allow you to camper it with your competitor's backlinks so that you can improvise your backlinking strategy. Moz backlink extractor is a must have tool for you in 2019 for building effective and working backlink strategy.
Final Words: As we said before, a right tool really can save you weeks and even months. The tools that have been mentioned by seo magnifier team above are all robust and powerful. Of course, there is a possibility that the new year might bring more new tools with it but if you want to enter the new year with a massive start then these are the tools for you.